One of the biggest news stories of the week centered around Sony's plans to release a new PlayStation handheld. It sounds exciting when you write it down, but expectations were quickly adjusted once we realized that this device would – again, allegedly – be dedicated to the PS5. Remote play.
Naturally, we wanted to harvest your opinions on the matter, so we published a Talking point, very much invites you to share your thoughts on a possible remote play system. Our included poll asked a simple question: "Would you be interested in a handheld PS5 Remote Play from Sony?"
The results were actually quite divided, but most clearly weren't sold on a handheld machine built around remote play. 28% of users said they "don't really see the point" and 22% "couldn't care less". And 21% said they needed "more information" before making a decision. 2,300 votes were cast.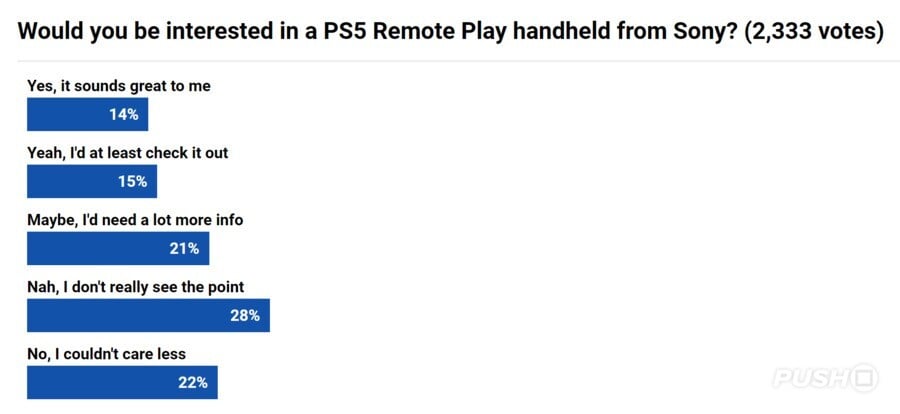 Interestingly, in our second poll, only 23% of readers said they regularly use Remote Play. 38% said they had tried it "once or twice" and 38% admitted they had never used it.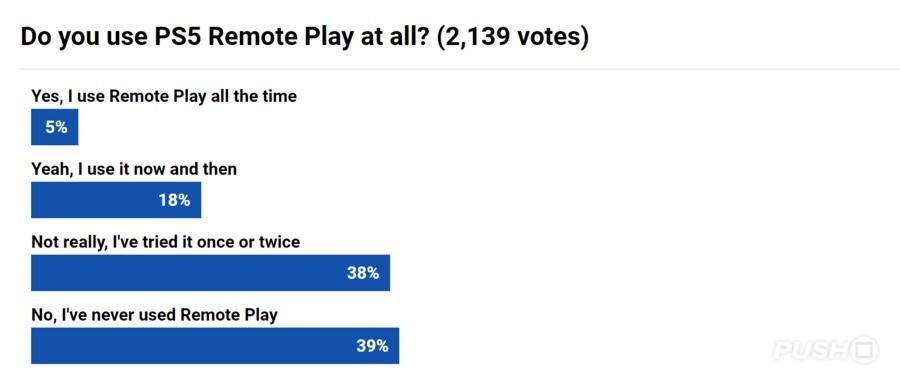 These results obviously beg the question: Is there even a viable market for Sony's handheld Remote Play? Especially when so many devices are already supported? As we said in our aforementioned talking point, we imagine this rumored setup will target the PS5's hardcore audience as yet another expensive accessory.
So, where do you stand on all of this? Make sure you have a high speed internet connection in the comments section below.